Introducing the
4-Week Migraine Immersion Program
Are you
tired of debilitating pain
from migraines?
Are you
tired of missing out 
on social activities?
Are you ready to start making some changes?
Are you ready to feel
more in control
?
Stop the Migraine Pain Before it Begins!

Are you sick and tired of living with the pain of migraine?
Do you find you are
spending too much time waiting for those strong medications to kick in – always wondering when the next one will hit…
In this brand new program, you'll discover the invaluable ways of finding just what you need to take control of your migraines (instead of your migraines controlling you), identify your own unique migraine triggers, and stop the migraine before it begins.
You'll be able to decrease the frequency and severity of your migraine by making some simple changes. Be encouraged! You no longer have to struggle or feel frustrated by the pain that affects every aspect of your life. You no longer have to feel hopeless, depressed or alone. There is a solution. This program will give you a roadmap to freedom and happiness.
What would it be like to find simple strategies to help provide the relief you need?
What would it be like to work with someone who is not only empathic, but also believes you can find the healthy lifestyle and pain relief you desire and dream of?
What would it be like to have people to support and encourage you, sharing their own migraine stories so you don't feel alone?
What would it be like to have one-on-one help from a health coach who suffered from almost daily migraines and now has a drastic reduction in both pain and frequency?
It IS possible to get relief. This program will help you find it.
Isn't it time to start down your path to migraine relief?
Can you imagine not having to feel as though your life is out of control because of migraines?
What would it be like if you didn't have to deal with the constant threat and pain of migraines? What if there were simple and effective solutions to your "migraine life?" Is it even possible to prevent or manage migraines more effectively?
I am here to tell you that IT IS!
My Personal Struggle

Hi there. I am Lynne Wadsworth, the owner and founder of Holistic Health & Wellness, LLC, and proud author of the internationally known book, "The Ultimate Migraine Handbook: An Holistic Approach to Pain Relief."
I have a unique ability to empathize with your struggles with migraines having "been there myself." I will help you pinpoint some of your own personal triggers so that together, we can create a prevention and management plan to help you live a more pain-free life.
I have been down the road of preventative medications that just didn't work, as well as the pain relieving medications, which only resulted in me becoming addicted to narcotics, and then experiencing the rebound headache effect, making my migraines worse. I woke up daily with pain and missed out on so much with my own family, social life and work. I finally found my roadmap to pain relief without the narcotics. I found freedom!  I am now on a mission to pass on my knowledge and experience to help you find the same freedom I have found.
During this ground-breaking natural relief program, I will walk you through the process of becoming your own health "detective" and advocate. You will understand your own migraine triggers, your symptoms, and the solutions.
I look forward to helping you find relief!
Lynne Wadsworth, CHC
Holistic Health & Wellness, LLC
The 4-Week Migraine Immersion Program Includes:

Module 1: Migraine Triggers
Many people don't even know what triggers their migraines. That can be a huge reason why people are stuck in that cycle of migraine pain, never truly being able to break that cycle. There are a lot of migraine triggers, and we will dive into migraine triggers such as rebound headaches, stress, food, weather, stress, sleep, dehydration and more. Once you have a handle on your own triggers, you are "half-way" there to breaking the migraine cycle. I will teach you how to recognize your triggers and find solutions.
Module 2: Not All Migraine Symptoms Are Equal
Did you know that there are different types of migraines? What kind of migraine do you have? Just like migraine triggers being unique to different people, migraine symptoms can also vary from person to person. Do you experience nausea with your migraines? Are you affected by lights, smells or sounds? Are you ready to dive into ways you can understand your unique migraine symptoms and health needs that will help you to recognize when your body is telling you that a migraine is imminent?
Module 3: What Kind of Natural Solutions Can Bring Relief?
In this module, we will dive into the different natural and holistic solutions you can incorporate into your daily lifestyle that will bring relief. It's not just about what medicine you can take to bring relief, but there are alternative solutions that you can use that can have a dramatic effect on your migraines. Did you know that there are different herbs and natural supplements as well as many other techniques that can being about a dramatic difference to your pain and to the prevention of migraines? You may have tried some of them before without much success but different people react differently to different natural methods. We will find out what works for you and offer some valuable alternatives to help you find the relief and migraine-free existence you deserve.
Module 4: The Effect of Diet and How to Live With Your New-Found Freedom
In this last module, we dig deep into your dietary issues and how food sensitivities and your own personal eating habits can be greatly contributing to your migraine patters and how a few changes can drastically change your life for the better. As a special bonus, I will be including a 5-day simple dietary program that will greatly enhance your healing and teach you how you can eat without triggering migraines, and yet enjoy some delicious tasting food.  We will also wrap up with ideas on how you can take care of yourself and enjoy your new-found freedom from the pain that has wreaked havoc in your life for so long.
What People Are Saying

About Lynne's Migraine Programs

Thank you for your support! Making the eating and exercising changes over the last month have been easier knowing that you're there to continue to encourage and help me. I have lost 9 pounds and feel so much better. Scheduling the exercise into my life has helped insure that I do it. I feel much healthier physically and mentally. Terri, Brandon, Florida
I want to thank you for taking the time to help me. You have been a wealth of knowledge when it has come to helping with my migraines.
Your suggestions for migraines have really helped as I haven't had any recently. If you remember I was getting them several times during the month. The doTERRA oils you recommended have really helped as well as watching what I put in my body like you suggested.
I am so glad that I found you and love that you take the Holistic approach instead of trying to get me to take a bunch of pills! I will definitely be recommending you to friends and family and will be putting your cards in the teacher's lounge at school.
Thank you for all that you have done.
Amanda
Lynne is very motivating. She follows up with me on a regular basis to make sure I am staying on track. She is never judgmental and is always understanding. When I come to her with a difficult question, she is always willing to research the answer and get back with me. I trust Lynne explicitly and have recommended her to many people. I am grateful for having her. Jennifer
Lynne has done a wonderful job helping me with migraines. She's caring and gave me the tools I need to be successful. Karen Pattock
I participated in a Natural Migraine Remedies program held by Holistic Health & Wellness and found it to be very informative.  I had no idea there were so many kinds of migraines!  I learned a lot about migraine triggers and solutions, as well as daily lifestyle changes that can help to avoid migraines. I have known Lynne for many years and know she has a passion for what she is doing. I highly recommend her program to anyone suffering with migraine, and trust her completely to be of great help those who seek out her expertise. April
I suffered from migraines at least weekly, often more frequently. Lynne has provided me with some great tips to help head off or relieve my migraines without medication through stretching, exercises, diet and even essential oils. She is very knowledgeable and taking her advice has definitely improved my quality of life. Dixie Brady
It's Time to Finally Break Free From Your Migraine Pain!

You may feel that your obstacles to healing from migraines are insurmountable. I am here to tell you that it doesn't matter what obstacles you may face with your migraines, or how impossible that situation feels, healing IS possible. I have seen it in my own life and believe you can experience it as well.
Your body is designed to heal itself. Sometimes we just need an added boost of love, attention and energy to make the difference. You should know that YOU hold the power to heal your pain – you just have to take the steps to make it happen.
Now is YOUR time. Join me on your pathway to recovery!
 … You are not in this alone.
Break Free
from Chronic Pain and
Take Your Healing Into Your Own Hands
You don't have to struggle anymore!
You don't have to feel worried that despite what you do, you will never get rid of those debilitating headaches.
You don't have to feel frustrated that pain is overtaking every aspect of your life.
You don't have to feel hopeless, depressed, or that there's no a solution for you
This 4 week program
will give you the
step-by-step strategies
for
different – better – and real results.
It's time to take back control of your health.

Personalized Migraine Support
$1550

$427
This is a very effective personalized approach to migraine relief…
30-minute Strategy Session
As part of the program you will have an initial 30-minute strategy session by telephone to discuss your migraine issues so that we can strategize on how to bring about the relief and healing that you deserve. This first breakthrough session will give you clarity and focus as you start with program.
4 Video Coaching Sessions (Value: $1,000)
These are weekly 50 minute coaching calls. We will discuss the weekly modules and create strategies for decreasing and preventing your migraines. The individual coaching calls are also designed to support and encourage you and provide accountability and motivation. There will also be an opportunity for you to ask questions and for us to set up a program that will be of most benefit to you.
4 Video Recordings (one for each week) (Value $227)
As part of the program you will have access to recordings to guide you through your journey to health. These audio/video recordings will be where you learn how to pinpoint your triggers and symptoms, and you will learn all about the natural migraine solutions that will dramatically alter your "migraine life" by giving you new strategies and options to bring about healing and relief. If you need to refresh your memory or have some additional encouragement, listening to the recordings can really help.
PLUS…You'll get THESE Valuable BONUSES for FREE
Bonus #1:
A recipe guide for healthy smoothies to help you learn how to embark on a migraine-friendly diet.  (Value: $27)
Bonus #2:
Our own personal and private Facebook group so that you can ask questions, receive encouragement and support on a daily basis.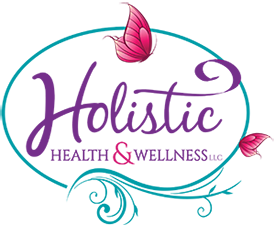 Bonus #3:
A downloadable copy of my book, "The Ultimate Migraine Handbook: "An Holistic Approach to Migraine Relief." (Value: $8)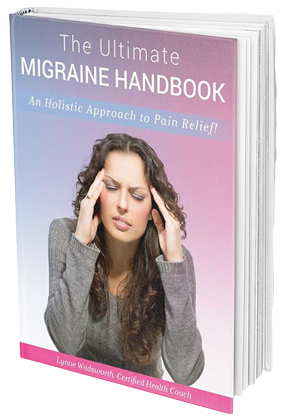 Bonus #4:
50 Quick and Easy Whole Foods Recipe Guide to help you on your path to recovery. (Value: $47)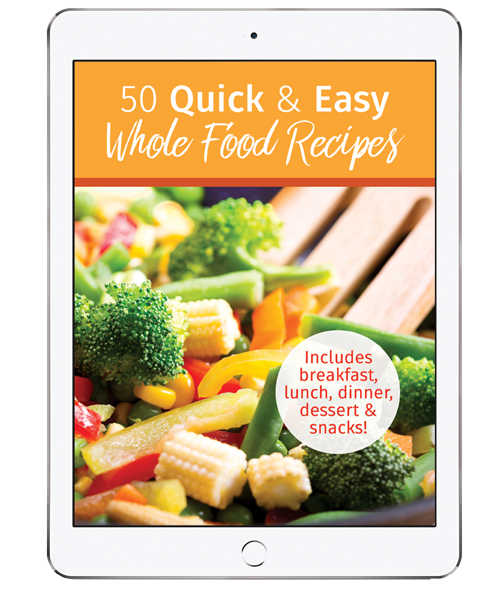 Bonus #5:
Email support in-between sessions, so you can ask questions, ask for additional support or just check in to see how things are going. You will not be alone through this program, and I wish to support you in every way possible.  (Value: $100)
Special Introductory Rate
Personalized Migraine Support
$1550

$427

limited time introductory offer
Happiness Guarantee
I have held nothing back in creating this program for you. I want you to live a happier, more vibrant, pain free life so I'm giving you all the tools and support you need to start your path to a healthier lifestyle. It is my personal guarantee to you that you will be able to recognize at least one migraine trigger during this program and you will be able to implement a natural solution for that trigger. Because I want you to experience the amazing results possible in this program, once the program materials have been sent out, there are no refunds. I have created this policy so that we are both accountable for your success. I am here to support you every step of the way!