Top ​5 Migraine Triggers & Natural Solutions
Get our free solutions guide and my migraine and wellness updates - just leave your email below.

7 Super SImple Meals Recipe Guide
Top Anti-inflammatory Foods Guide
10 Simple Ways to Reduce Stress Guide
It is my mission and passion to help you achieve the life you have always dreamed of.
What if you could find a way to increase your energy naturally?
What if you discovered a new path to achievable, sustainable weight loss?
What if you could feel great about your vibrant, healthy self every single day?
As a Health Coach, I create a supportive environment help you achieve all of your health goals. I have studied all the major dietary theories and use practical lifestyle coaching methods to guide you in discovering which approach works best for you. I also am trained to help you with your migraine and headache concerns, to help you achieve the maximum healthy yet natural results you have wanted for a long time.
You feel depleted, anxious and overworked
You give a lot to others but rarely invest in your own self-care
Your work productivity is lower than you'd like
You feel fuzzy-headed and you sometimes forget things
You don't sleep well because you have too much on your mind
Your clothes are tighter than you'd like
You are tired of the constant pain of headaches and migraines
You're too tired to exercise on a regular basis
You have a sense that there's "something more" but can't figure out what it is
If you answer yes to any or all of these questions, perfect!  Because that's exactly what I do. Most approaches to nutrition dwell on calories, carbs, fats, proteins. Instead of creating lists of restrictions and good and bad foods, I will help you create a happy, healthy life in a way that is flexible, fun and free of denial and discipline. No one "diet" works for everyone. I will guide you to find the food and lifestyle choices that best support you. I will also help you to make gradual, lifelong changes that enable you to reach your current and future health goals. If you suffer from migraines and headaches, yes, there is hope. I will take you step-by-step through some lifestyle changes and help you implement some proven techniques to help you treat your migraines naturally with a great outcome. Today could be the beginning of an incredible, life-altering journey for you.  Here's the great part. You do not have to do this alone. I will guide you and support you on your road to health and wellness.  Click here to Learn more about me and my services and schedule your free breakthrough session today. I look forward to having the opportunity of working with you. Stay Healthy, Lynne Wadsworth
Create a happy, healthy life in a  way that is flexible, fun and rewarding!
My Mission:  Of course, while everyone is unique and may have different lifestyle needs, I have a unique perspective on how to help you to reach your health goals and wellness needs. I am passionate about helping people, especially busy women, to streamline their lives while being able to easily fit in weight management, stress management, healthy meal options, unique ways to cook and prepare meals efficiently and quickly, so that you can put healthy meals on the table without much effort. I want to encourage and support you through positive changes that are based on your lifestyle needs so that you can maximize your health, incorporate healthy habits, relieve your stress, and enjoy your life. I want to ensure you have great success! ~ Lynne Wadsworth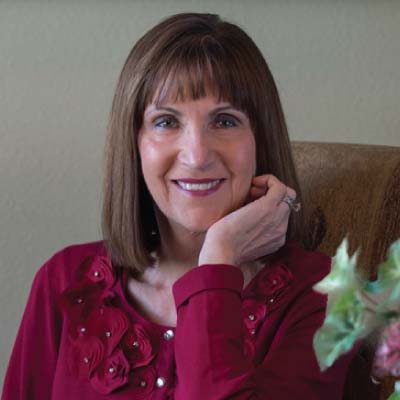 What Clients are Saying...
Before the detox, I was feeling a little overweight and bloated. As I started the detox, my body felt tired from giving up sugar and carbs. But as the detox continued, I felt healthier overall. The detox was helpful in identifying foods that were allergens to my body and I continued not eating the allergens after the detox was over. There were a variety of foods to choose from during the detox so I was not hungry. I felt I could always contact Lynne with questions and the group calls were good as I could connect with others going through the same thing. I learned some toxin reduction and wellness tips that I still am using today including drinking lemon water first thing in the morning. I would recommend the detox to anyone that needs some motivation for eating healthier and feeling better.
Leanne L.
Before doing my cleanse, I felt heavy. Not a lot of weight to lose, but I didn't have that 'light' feeling. I was often bloated and was definitely looking to reduce that. While I completely buy in to all the reasons for doing a cleanse (reduce toxins, more energy, clearer skin, etc.), my top motivation was definitely weight loss. During the detox, I felt a little restricted at times. If I got really hungry because I failed to plan ahead, it was hard to not just grab almonds or other easy things I would've in the past. Overall, I loved the recipes and felt really good. I definitely had that 'lighter' feeling I was going for. As long as I planned for the day ahead of time, I did find it easy. I did not eat processed foods or any junk before-hand, so it was really just refining some food choices by taking out top-allergen foods and replacing my caffeinated tea with herbal tea. I really liked having a 'plan!' It took the meal planning and time spent thinking about food out of the equation. I felt amazing after I finished the detox. Clear-headed, lighter, and definitely proud of myself for completing it. Benefits – lost about 2 pounds, felt more energy throughout the day, my skin was clearer. I also loved trying new recipes and eating foods I hadn't bought or prepared that way before. I 100% believe in the power of cleansing seasonally, to clear out the junk and start fresh. It's a great re-set and I learn more about myself every time I do one.
Angie J.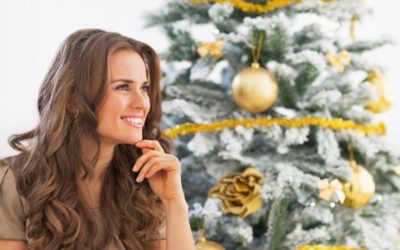 No Holiday Migraines…..No Holiday Stress!
It's true – the majority of us look forward to the holidays. Sometimes though, as a migraine sufferer, the holidays can be a time of stress and headaches….often leading to an increase in migraines. So in a way, does that sometimes make you dread the holidays – the added pressure, the stress, the running from here to there to get everything done – and the resulting migraines?
Don't give up on the holidays – you can look forward to this time of year without the dread and anxiety often involved. There are many things we can do for ourselves to reduce or avoid episodes of stress; not only reducing migraine pain, but also giving us some control over our migraine patterns, restoring some control over our lives – control which we are often robbed of due to migraine patterns.
read more
DISCLAIMER: Neither Holistic Health & Wellness, LLC nor Lynne Wadsworth are acting in the capacity of a doctor, licensed dietician-nutritionist, psychologist or other licensed or registered professional. Any advice given by Holistic Health & Wellness, LLC or Lynne Wadsworth is not meant to take the place of advice by these professionals. If you are under the care of a health care professional or currently use prescription medications, you should discuss any dietary changes or use of dietary supplements with your doctor, and should not discontinue any prescription medications without first consulting your doctor.
Top ​5 Migraine Triggers & Natural Solutions
Get our free solutions guide and my migraine and wellness updates - just leave your email below.