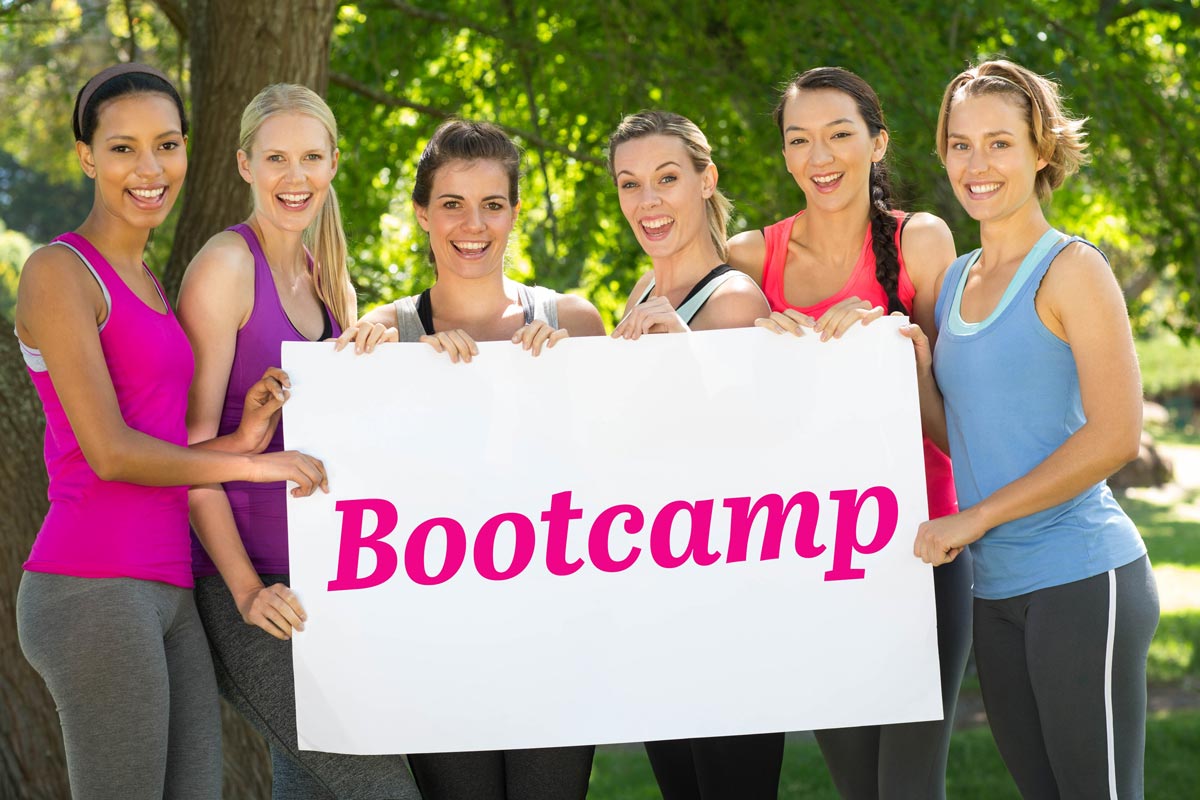 Are you ready to…
Replenish, Renew, and Revitalize your body?
Say hello beautiful to those fabulous skinny jeans this season!
Kiss the belly fat goodbye, you've been dealing with this for way too long.
Release the toxins that cause that "blah" feeling you can't shake.
Rebalance your body so that you can feel happy, peaceful and energized.
Freshen up your life with a delicious whole foods metabolism boost.
Get your energy back, and hit the "refresh" button on your body.
Amp up your confidence level, so you can feel comfortable in your own skin.
The solution you've been waiting for is finally here…
I created this Program for anyone who desires to:
Ditch the afternoon crash and burn without the sugar and caffeine pick me ups
Lose weight naturally without shakes, bars, and pills
Turn the clock back, look and feel beautiful using a natural approach
Crank up your metabolism using real food for real energy that lasts
Learn how to de-stress in this busy stressful world
Learn how to have healthy, good quality sleep
Exercise with ease
Embrace balance physically and emotionally for a happier, healthier, YOU
"I want to thank you for taking the time to help me. You have been a wealth of knowledge when it has come to helping with eating better. The healthy snacks that you have suggested as well as increasing my water intake have really helped to curve my appetite in between meals. Also I can't wait to try the different smoothies that you've suggested and will most definitely be making them once school starts as my breakfast in the morning. From eating healthier through the suggestions you have given and adding exercise into my diet I am now down to 167 from 175 in 2 months. I am so glad that I found you and love that you take the Holistic approach instead of trying to get me to take a bunch of pills! I will definitely be recommending you to friends and family and will be putting your cards in the teacher's lounge at school.  Thank you for all that you have done," – Amanda
Hey there…
My name is Lynne Wadsworth and I'm a Certified Holistic Health & Wellness Coach and graduate of the Institute for Integrated Nutrition, as well as a Certified Wellness Cooking Instructor and Certified GetFit21 Coach. I created this program because not only do I love to help busy professional women and entrepreneurs, but I specifically love to help them feel energized and revitalized, lose weight, stress less, learn how to sleep better, and be healthy despite their busy lifestyle. Everyone seems to be confused about what to eat! Why stay stuck in info overwhelm when you can use one program that combines a good healthy diet with exercise, relaxation, and helps your learn better habits for your life that are attainable and sustainable.
I wanted to empower you with the right tools for a healthy 2018, so you can improve your immune system in a safe and nourishing way. Are you ready to kiss frequent colds, headaches, sleepless nights, and the daily crash and burn goodbye? I know you are, that is why you are here. The world needs to know it's possible to diet effectively without fancy pills or powders – whole foods will do the trick. You deserve a program loaded with all the recipes and step-by-step instructions you need to live life naturally – a lifestyle you can use easily live on a daily basis without deprivation.
Lynne Wadsworth, CHC Holistic
Health & Wellness, LLC
www.holistic-healthandwellness.com
Have you tried diets and programs that have not given you the results you were hoping for?

Are you looking for a program that will uncover hidden food sensitivities and allergies that are contributing to weight gain?

Do you crave unhealthy foods that are sabotaging your weight-loss efforts?

Are you looking for more energy and less trips to the coffee machine or the vending machine at 3pm?
Imagine the results you crave from one simple easy-to-do program. Welcome to the New Year Bootcamp.
Here are some of the results you can expect from the program:
Lose an average of 3-5 pounds
Feel lighter, glow, and have tons of energy
Kick sugar cravings to the curb
Sleep like a baby, without waking up at 3 am.
Decrease your belly bloat – yep, no more middle waist squish!
Get a leaner body just in time for your favorite skinny jeans
Enjoy endless energy throughout the day
"I am a 39 years old female with a healthy weight but as I get older, I am finding it harder and harder to maintain my goal weight. Lynne is very motivating. She follows up with me on a regular basis to make sure I am staying on track. She is never judgmental and is always understanding. When I come to her with a difficult question, she is always willing to research the answer and get back with me. I trust Lynne explicitly and have recommended her to many people. I am grateful for having her" – Jen
Are you ready to make this happen with delicious recipes, clean foods, and no diets or starvation? Oh, yes.
So, what is this boot camp all about?
This is a wonderful adventure of discovery — all about you and your body. We'll eliminate what's no longer serving you – both physically and emotionally — so that you access incredible freedom of both body and mind. Besides, who doesn't want to look and feel their greatest right now? You'll receive all of these life-changing goodies as part of your boot camp:
Recipe Guide: packed with over 60 delicious recipes that will improve digestion, decrease inflammation, and keep you feeling satisfied
Daily Support: just like it sounds, I will email you daily to provide encouragement so you don't feel alone.
14-Days of Suggested Meals: this will help you stay on track and take the guesswork out of planning meals during your boot camp
A Shopping List: to make trips to the supermarket super simple, which makes prepping, preparing, and cooking for your detox a breeze
Food Diary: this amazing tool will help you keep track of how you're feeling physically, mentally, and emotionally throughout the program
Grocery Shopping Tips
Handouts to help you be successful
Sign up by December 27th and get a BONUS 30-Minute Strategy Session AND the Early Bird rate of only $147.
Your investment is just $197 $147 paid in full (or 2 payments of $75).
This program is perfect for you if…
You're ready to ditch the diet and figure out what works for you
You're ready to say farewell to the muffin top that just won't leave
You want more energy so you can enjoy your life more without feeling exhausted
You want to look and feel younger without the Botox and caffeine
You want to jumpstart your metabolism, and enjoy a night out on the town in that little black dress
You want to balance your blood sugar and kick cravings to the curb
You're busy and want quick, easy tools & recipes that work without causing overwhelm
What makes this program different?
This program is unlike any others. It's not a diet, so there's no one telling you what to eat, no calorie counting, and no hunger. Instead, it's all about listening to your body. Second, there are no pills or powders as part of this program. That means you don't have to buy any fancy supplements to make it work. You can find everything you need at your local grocery or health food store.
Sound Like You?
Sign up for this Boot Camp journey! A slim healthy body, and a vibrant you awaits…
1. Will I be starving?
Not at all! There are recipes for breakfast, lunch, and dinner, and there is room for snacks in between. Every meal should be delicious and geared to nourish your body from the inside out. This program is not about starvation or deprivation, and we are not counting calories or dwelling on carbs. You will feel satisfied with every bite. If you do get hungry, there are extra snack recipes included!
2. Can I work out during the program?
Please workout during the program! If you feel tired or have low energy, exercising restores both strength and energy. During this program, you will be eating protein and drinking plenty of liquids, so if exercising is something I definitely encourage. There's every reason to exercise! It is important to remember that whenever you change the foods you eat your body changes as well. Please consult with your doctor if you have any specific concerns about your health.
3. What sort of proteins will I be eating?
You will have the option for plant or animal-based proteins, which will be listed out for you in your recipes and suggested meals. There are so many "clean eating protein sources" to choose from you won't get bored with your options!
4. Am I only going to be drinking juices and smoothies?
No way! While there are some juices and smoothies for you to choose from, you will also be eating salads, soups, and even desserts that are delicious, nutritious, and will eliminate toxins in your body in a safe and natural way.
5. Do I have to take supplements, pills and powders?
Not in this program!! The only supplement I recommend that everyone take on a daily basis is a probiotic, and you'll learn why in this program.
6. Can I do this if I'm nursing or pregnant?
If you are nursing, I suggest that you add at least 4-6 ounces of protein at lunch and dinner, boost your morning smoothie with a scoop of hemp or pea protein, and eat snacks in between meals. Make sure you are consuming extra fat and drinking enough liquids. This program does not include any detox-provoking agents, but again, please consult with your doctor prior to starting this program if you have any health concerns.
7. Will I feel weak during the program?
You are going to feel so strong and energized it will amaze you! In the beginning, your body may go through a "healing phase" to re-balance and let go of toxicity. It is important to listen to your body through this program, and I will be here to support you with that. I will guide you step by step through exactly what can be done to reduce any unwanted symptoms that may appear. This program is completely flexible for figuring out what works for YOU!
8. I don't eat gluten or dairy. How can this program help me?
Many people who eat very "clean" already still have room to empty out the pipes with an elimination diet and take their healthy habits to the next level. Changing up the foods we eat gives our digestion time to rest and reset, which can be helpful for anyone regardless of their current eating habits.
9. What side effects might I experience?
Some people go through this program and feel nothing but energized, while others may feel tired or light-headed as their bodies eliminate and let go of unnecessary toxins. The experience will differ from one person to the next, but this program is designed with that in mind, and you'll have access to all the tools you need to keep any unwanted symptoms at bay.
10. I have a known medical condition. Is this still safe for me?
While this program is based on eating only whole foods, it is still advised that you consult your physician before beginning this or any program.
Note: It is important to consult your physician before beginning any new eating or exercise program. This is a clean eating program designed to teach you the difference between foods that inflame you and foods that fuel you. These statements have not been evaluated by the Food and Drug Administration. This is not intended to diagnose, treat, cure, or prevent any disease.
"I am so amazed by this program; I was pretty skeptical at first but after the first week I could already tell some real changes were starting to take place! The support I had with my coach and emails, and the resources in my materials were exactly what I needed to kick through the program, and I am so glad I did because I feel awesome!" – a Happy Camper!
"I couldn't be happier with myself for following through with this program. I was a yo-yo dieter for years and never saw lasting results. I was a bit worried and skeptical about this program because of how simple the changes seemed, but I swallowed my words when I checked the scale at the end of the program, and I lost 4 pounds!" – Bridget
"I haven't felt this good in so long, actually, I don't think I've ever felt this good in my entire life! Since the program, I've continued to eat clean and have achieved even more results by losing more weight, and increasing m energy. Now I know what foods were keeping me awake at night, and I've been able to sleep better and ditch those annoying raccoon eyes. Thank you!!!" – Pamela
Sign up by December 27th and get a BONUS 30-Minute Strategy Session AND the Early Bird rate of only $147.
Your investment is just $197 $147 paid in full (or 2 payments of $75).
Disclaimer: This program is not intended to diagnose, treat, prevent or cure any illness or disease. The information provided in this program is for general educational purposes, has not been reviewed nor approved by the FDA and is not intended to take the place of advice from your medical professional, licensed dietician or nutritionist. You are solely responsible for your health care and activity choices. Participation in this challenge does not constitute a client-coach relationship.