Life is no longer linear or specialized. Whoever you are, whatever role you play, if you ever have to feed yourself or someone else at a stretch, one of the most time-consuming things about deciding to eat at home is deciding what to make. The task seems monumental – what will you make? Will it be tasteful? Will it be healthy? What ingredients do I get and from where? Moreover, as monumental as the task is, so is the time it takes to plan it. It makes the life of busy cooks even busier – meal planning was supposed to help!
Meal planning will help you cook on a budget of money and time, make your food innovative and interesting, and help you plan healthy meals that look after your needs and those who eat with you.
I have been doing this now for years, and I have to tell you that since doing so, it has been so much easier – not just staying healthy – but helping me wonder what the heck I am going to make for dinner after a long day working! I choose one day on the weekend, go grocery shopping, and come home and spend a couple of hours in the kitchen planning ahead. It might sounds like a big hunk of time, but if I had to do this every night, it would take way more time than the couple of hours I spend preparing meals ahead.
Let's take a look at the ways you can plan your meals and make your meals more manageable and enriched.
1.    Choose simple meals.
Don't think you need to create an eclectic menu where you are always try to go big or go home. Understand that some of your most trusted and classic recipes are those that indulge in the natural flavor of the ingredients. Try to choose meals that are healthy and simple, and those will yield most flavor and delight.
2.    Allot time to meal planning.
When meal planning is an abstract concept that you mull over throughout your day, it starts encroaching extremely extensive spans within your day. You become indecisive and shift between innumerable meals. You crack open the recipe books and blogs and end up spending a large chunk of your day just planning, and the next day concocting a complex meal that took more from you than it gave you. Set aside 10 minutes every day to plan for the next day or as long as you can manage within that time limit. This will allow you to be more decisive and save time cooking and planning.
3.    It's a team effort.
If you are cooking for a team, have them pitch in. Give your family a day where they get to choose what is going to be made for the day. Give them healthy dietary requirements that their meal suggestions should meet and you get a plan for your meals and a very happy family that gets its demands met in an effective demand-supply day in the kitchen.
4.    Set health objectives for the days.
What is it that your body requires? Have you been under the weather lately? Is there something you want your children having that they do not get enough of? Set goals you want to meet any deficiencies you want to make up for. Have a day for eating a meal of fish so it makes your meal planning much more streamlined and time-effective. This will make your weekly plans wholesome and your recipe search so much more convenient.
5.    Make plan-ahead meals.
Build stock of staples such as tomato puree or spice mixes. You could even make sides such as mashed potatoes or beans ahead of time. This will make you plan meals according to what sides you have available and all you will have to do is pair mains with sides. Not only will this cut down your meal planning time, but it will also significantly reduce your cooking time. 
6.    Make more from less
Make an inventory of everything you already have in your fridge and plug the variables in to find what you can make from what you already have. This gives you a specific set of recipes that you can explore in your meals and ensures there is minimum food wastage.
Below is a great recipes that you can "batch cook" as a great side dish for your meals for the week.
Basil Brown Rice With Lentils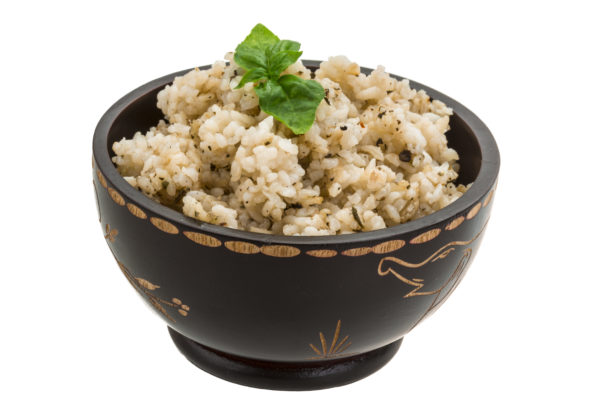 2 cups dried brown lentils
2 tablespoons extra virgin olive oil
1 cup cooked brown rice
¼ cup raisins
1 cup basil leaves, chopped
½ large lemon, juiced
sea salt and black pepper to taste
Add the lentils to a medium pot over low heat. Cover with water and cook over medium heat for 20 to 30 minutes. When lentils are cooked, drain and let them cool and pour olive oil on top.Add cooked brown rice, raisins, chopped basil leaves, and sea salt to taste. Stir all the ingredients in a large bowl and serve.
I have a goal to help more people reach their health, weight and sustainable energy goals this year than ever before…. so I'm running a New Year's special and have 5 spots open for a free Energy Boosting Breakthrough Session. If you'd like to set up a time to chat, you can do so by clicking here: If you're interested, you can schedule a consult with me by clicking  >>HERE<<