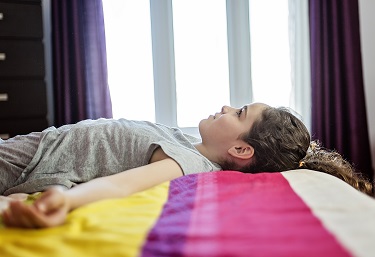 The Relaxation Effect on Migraines
n previous articles, we have discussed how relaxation and meditation can be beneficial to you if you are a migraine sufferer. It helps reduce stress, takes your mind off your pain, and has an overall positive effect on your whole body.
Another mental skill that can improve your focus and give you an on-the-spot calming effect is Progressive Muscle Relaxation. Progressive muscle relaxation was developed by Edmund Jacobson in the 1920s, and been used since that time by physicians, physical therapists, counselors, psychologists, and coaches for many reasons. I actually do this type of relaxation myself and have found it to be one of the most effective for me.