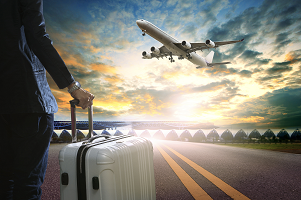 How to Eat Healthy While Traveling
I know – the summer is pretty much over; a lot of children are back in school. Still, for business purposes or even for an upcoming holiday weekend, you might find yourself traveling soon. Perhaps a long-awaited vacation? Business trip? Something completely different? 
No matter where you're going, you're probably going to appreciate some quick and easy healthy food ideas. These can help you stay on track and help you bring, and find real food. While these tips can all be used right here at home, this is extra-important when you're traveling. Traveling can throw your regular healthy habits off when you're skipping time zones or even just being in a different place.